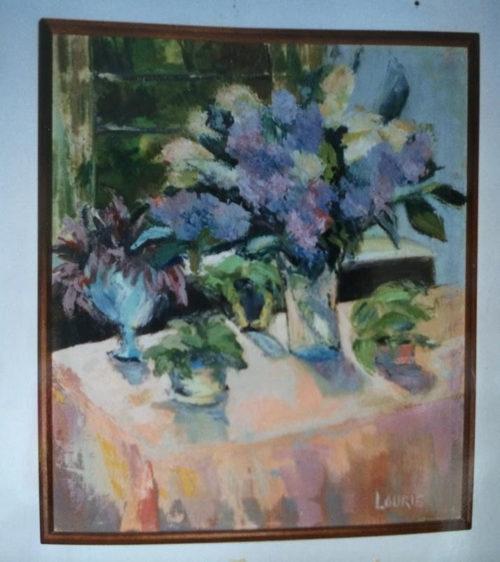 I miss my mom every day but even more so on Mother's Day.
My mom was a gifted artist and painter. She painted her first painting when she was just 15 and luckily it somehow managed to survive 71 years of life, which included moving more than 10 times. When she came to live with me and my family for what would be the last five years of her life, I had it framed, and she could see it from her spot on the couch of her living room.
My mom grew up in a family where women were not valued-their wisdom, intuition, art, all the feminine contributions were not thought to be important or given value. This attitude came from her father and impacted both my mom and her mom, my Granny.
Her father had been conscripted into the Russian army and at some point, escaped. I remember his telling us the story of how he walked through the forest for many months, starving and living on grass. A peasant found him and gave him some bread. It was his first food in months; after he had eaten it he was told it was Passover, the Jewish holiday where you don't eat leavened foods, such as bread. He was devastated that he had eaten bread during Passover and his strict adherence to the religion was based on that experience. He made his way to England, where we had cousins and they taught him the fur trade. Moving to Philadelphia, he opened what was to become the family business, Lourie's Fur Salon.
Towards the end of her life, my mom began to refer to her father as "the benevolent dictator". I didn't realize it at the time, I was a teenager dealing with my own inner turmoil, but my grandfather was not a very caring man. I think the trauma he experienced in the forest laid the foundation for his attitude about life and I'm only able to understand the impact of this now.