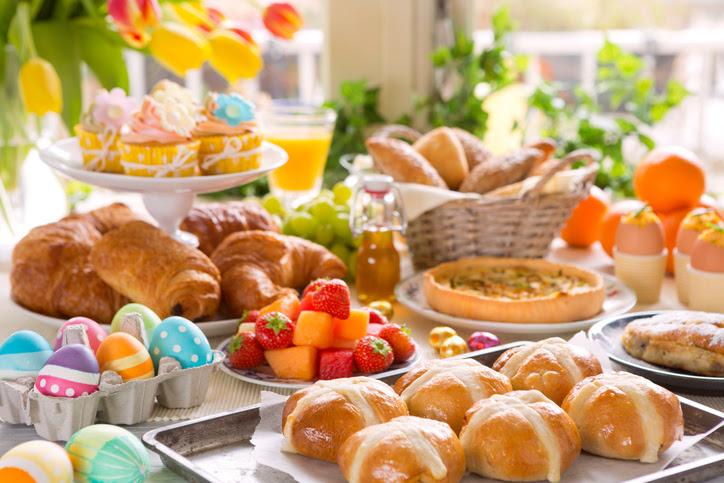 In remembrance of the hardships their ancestors faced in slavery, the Jewish people hold a feast called the 'Seder' on the first night of Passover.
The Passover Seder is one of the rituals that has survived the longest over thousands of years. In fact, it is a custom that has been practiced ever since the Hebrews were freed from slavery in 1200s BC!
I don't think it's a coincidence that Easter is also celebrated at this time, at the beginning of Spring, on the first Sunday after the first full moon following the Spring Equinox. Similar to Passover, Easter is the oldest festival of the Christian Church, celebrating the resurrection of Christ.
Both holidays acknowledge the passing of an extremely difficult time or occurrence, and have ritual symbols, special foods, meals and family and community gatherings to celebrate rebirth. Indeed, Spring is a time of rebirth.
We have all been hibernating during the cold weather of winter. In my practice, I notice much more sadness, depression and lack of motivation starting around the end of October and lasting through April. This is often referred to as Seasonal Affective Disorder or SAD, but I think it is also related to the Earth being in a darker place.
During Passover, Jews don't eat bread or products made with leavening. This symbolizes how they didn't have time to let the bread rise in their rush to escape slavery. I don't eat gluten or bread, so I take this opportunity to do a cleanse or fast; drinking lots of freshly made vegetable juices and taking certain supplements and herbs to promote cleansing. Spring is an excellent time to do a cleanse and I've put all my recommendations into a Healing Mini-Detox.